Trimble Trident Office Software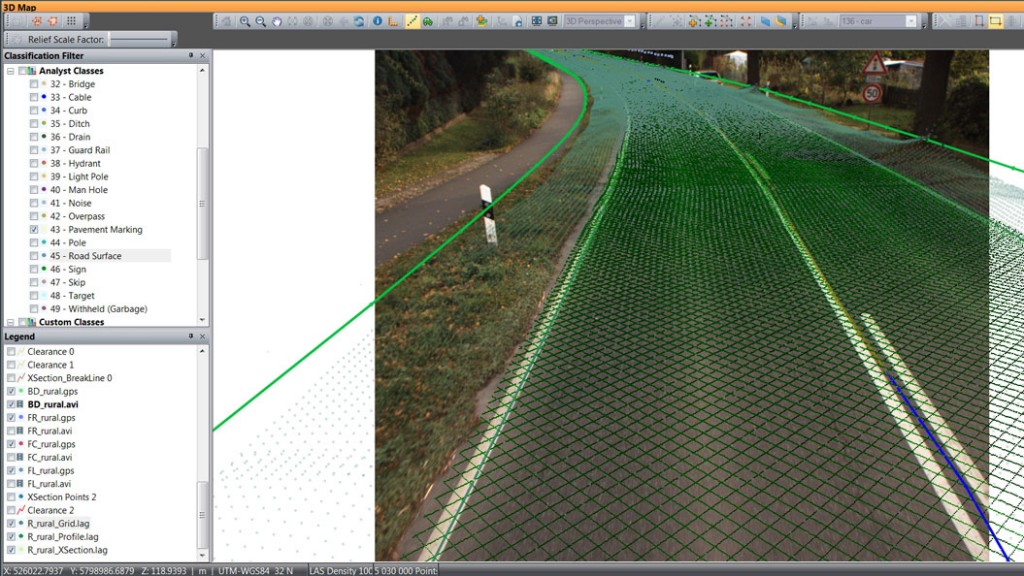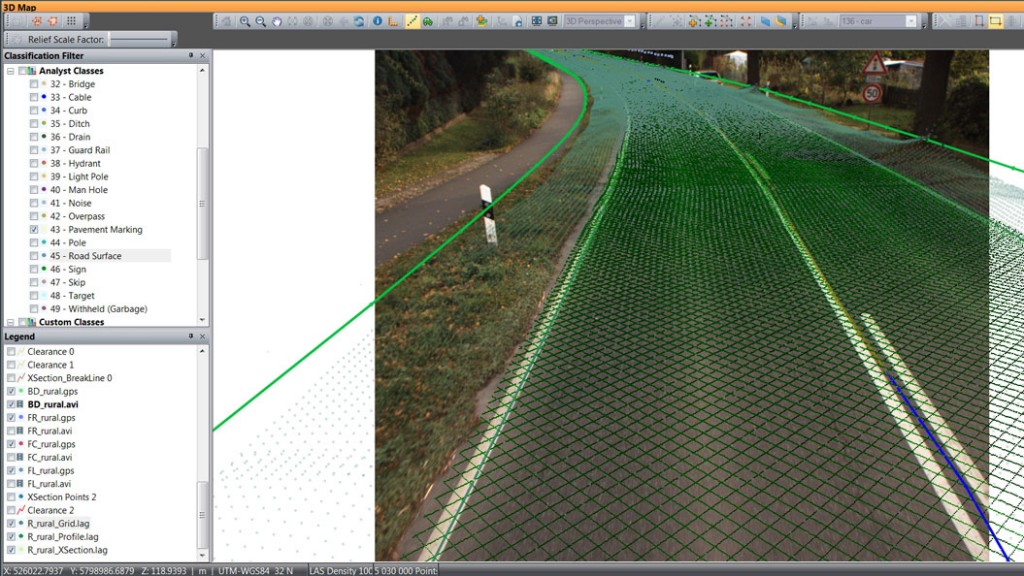 Trimble Trident Office Software
Visualize, navigate and process large mobile mapping laser and image data sets
Mobile imaging and laser scanning systems create immense datasets that can quickly overwhelm manual workflows, therefore Trimble mobile data capture systems come with Trident Office Software to manage field data capture, interpret images and point clouds
Trimble's mobile mapping and survey solutions are bundled with Trimble Trident Office Software to control raw spatial data collection and automate key processes such as creating or extracting surface models, roadway signs utility poles, roadside edges, pavement markings, horizontal and vertical clearances and road geometry. Projects that would otherwise be too slow and cost-prohibitive to complete using traditional mapping and survey approaches, are now possible. The resulting high-fidelity models help infrastructure managers plan, design, build and maintain modern infrastructure, while maximising safety and effectiveness.
Trident Analyst is designed for robust object positioning, measurement, and data layer creation—ideal for the analysis of geo-referenced imagery and laser scanner data. Industry-leading functions can accelerate projects and increase productivity, including key automated processes such as surface modelling, roadway sign and pole detection, lane marking detection, edge and breakline detection, road geometry and clearance measurements.
Haefeli Lysnar offers extensive training on all Trimble software– and this exceptional software is no exception. Book today to see this software in action.
Features
Trident Analyst software takes advantage of the additional random access memory offered by 64-bit operating systems to enable loading and handling of very large terrestrial mobile mapping datasets, including production-size point cloud data.
64-bit processing allows Trident Analyst users to load, display, edit and analyse billions of points and thousands of high-resolution digital images quickly and effectively.
The latest version incorporates new quality control tools for efficient review of positional and orientation accuracy, and quick validation of bore sight parameters and registration results using passive objects in the mapping environment. In addition, new 3D point cloud classification capabilities increase productivity and enhance usability throughout corridor mapping and survey workflows.
In combination with Trimble's MX Mobile Mapping and Survey systems, Trident Analyst software provides a turnkey solution tailored to the needs of mapping and surveying organisations. This means a complete workflow—from data collection to processing and information creation—designed for compatibility and without third-party software.
Trident Analyst and Trimble's MX Mobile Mapping and Survey systems are registered trademarks of Trimble Navigation Limited