Trimble RealWorks Pointcloud processing Software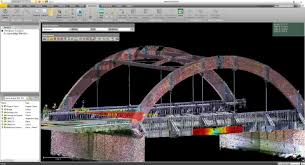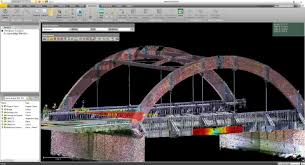 Trimble RealWorks Pointcloud processing Software
Trimble RealWorks is a powerful office software that imports rich data from your 3D laser scanning instrument and transforms it into compelling 3D deliverables. As the desktop component of Trimble's suite of 3D scanning solutions, Trimble RealWorks provides you with the capability to efficiently manage, process, and analyze large data sets with confidence.
Features Matrix - Editions & Modules
Features
Manage, process and analyze large datasets

Perform smart measurement – semi-auto clearance, projected vertical and horizontal

Communicate your results via video generation and Google Earth export (kml format)

Perform automatic registration with or without targets

Quickly check the quality of the targets

Generate registration reports

Easily export to the CAD design package of your choice

Publish self-contained project packages for standalone viewing, exploration, measuring and annotating
Advanced Data Registration / 3D Point Cloud
Auto-Extract Targets and Register: Automatically detect and create sphere and flat black and white targets then register.

Quickly analyze and edit targets using the Target Analyzer Tool.
2D and 3D Deliverables
Cross sections

Meshes

Contours

Volumes

Line work

Ortho-photos

Models
Advanced 3D Deliverables and Inspection
Inspect as-built data, comparing it to the actual design.

Generate and visualize inspection, detecting any variation.

Obtain 2D & 3D graphic visualizations of gaps and deformations for easy analysis.

Import profiles and geometric primitives from a CAD design file in .dxf or .dwg, and export graphic files in .dxf and .dgn.

Share information by printing results directly using the RealWorks integrated print-out interface.
3D CAD Model Generation
Data modeling makes the transfer of data for analysis packages faster.

3D models based on reality are the most efficient way to run simulations
Collaborate and Share
Conveniently share data with customers in a customizable and professional format using publisher.With Publisher, you can publish a project for viewing in Internet Explorer. The published project allows for viewing of the project in a 2.5D view with the ability to take measurements and add annotations. The publication can include media such as images and video, as well as links to documents and web sites. When creating the published project you can choose between enabling or disabling the ability for the recipient to extract data from the project.
Trimble RealWorks software is available in different versions and licensed components which may vary over time.