Trimble eCognition Software Suite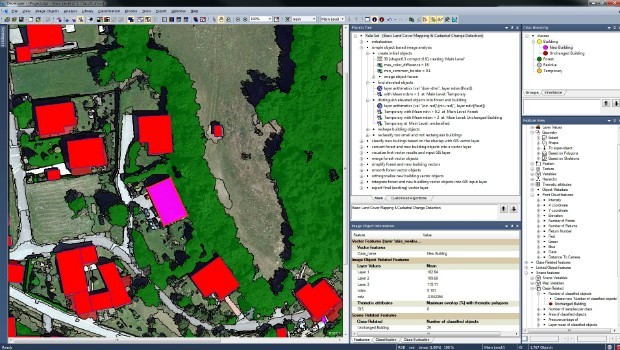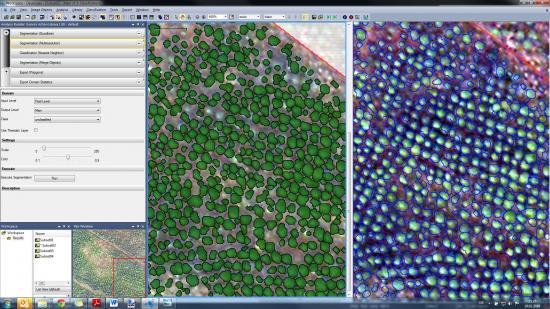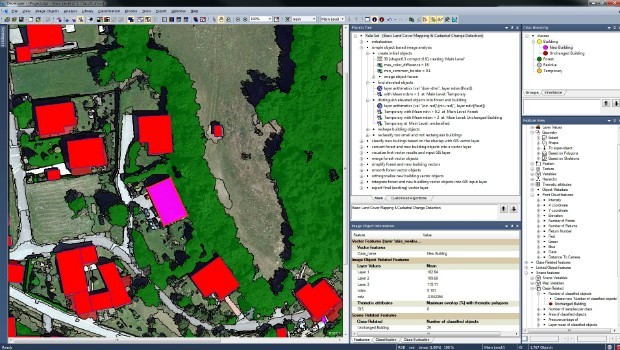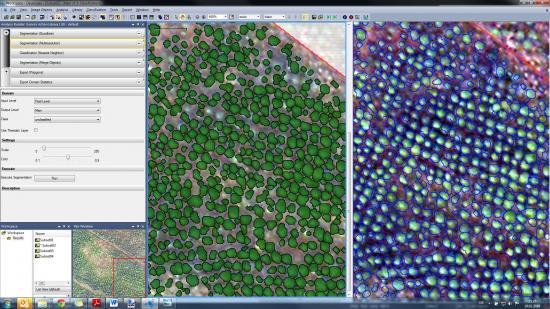 Trimble eCognition Software Suite
Haefeli Lysnar is excited to offer you the Trimble eCognition Suite – the most advanced image analysis software available for geospatial applications.
Haefeli Lysnar offers extensive training on all Trimble software– and this exceptional software is no exception. Book today to see this software in action.
eCognition imports a variety of geospatial data, such as raster images, LiDAR point clouds, GIS vectors, radar and even hyper spectral data, fusing them together into a rich stack of geodata for analysis. Analysis logic is structured into a series of steps to create a computer-based representation of an expert's geospatial interpretation process. eCognition then combines the analysis logic with scalable computing power to identify changes over time to features on the earth's surface across very large sets of data.
At the heart of this process is a sophisticated approach towards identifying the objects contained within geospatial data – and structuring them into an interrelated network. This process is referred to as object-based image analysis or OBIA. Cutting edge, revolutionary, unbelievable – this software needs to be seen in action to be believed. Ask us how Trimble eCognition can transform your working world.
There are three different components which can be used in stand-alone or combination mode to solve even the most challenging image analysis tasks.
eCognition Developer
eCognition Architect
eCognition Server

Features
Superior collection of object based image analysis tools and algorithms
Different client versions tailored to specific user roles
Intuitive development environment
Full integration with existing workflows
Scalable from a single desktop to enterprise production workflows
Software Development Kit (SDK)
Online access to rule set resources
Easy-to-use guided workflows
Comprehensive set of administration tools
Trident eCognition is a registered trademark of Trimble Navigation Limited